Exciting News: Llais joins forces to strengthen Welsh language voices in shaping health and social care in Wales.
Image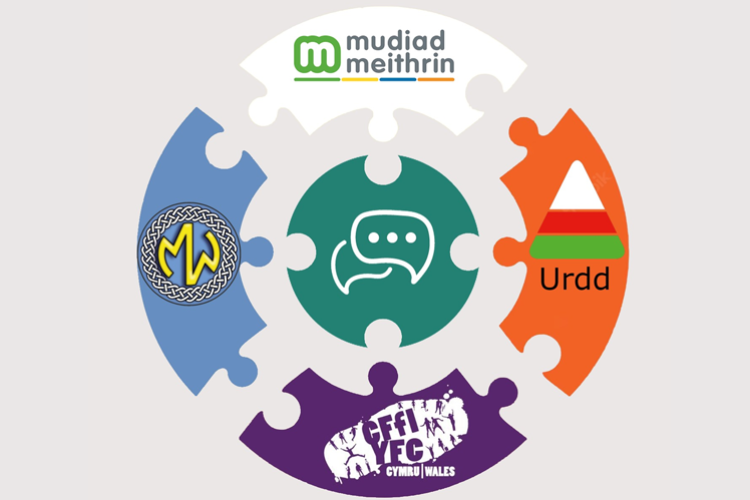 We have teamed up with Yr Urdd, Merched y Wawr, Mudiad Meithrin and  Mudiad Ffermwyr Ifanc Cymru so that   people of different ages and backgrounds can use Welsh to be a part of making health and social services better for them and their loved ones. 
We're taking a big step to make sure everyone's voice is heard. We believe everyone's ideas count. 
This is a chance for us to focus on  listening and learning from those who use Welsh and making sure that those conversations are heard by decision makers, and service providers, so that they make a difference to the services they provide, especially in Welsh. 
So what's the plan? We will work together to create more opportunities to collect the opinions of people who speak Welsh across the different communities of Wales to improve the health and social care they receive. This might be online, in person or via surveys. 
Here is what some of the people involved in our partnership said:
Professor Medwin Hughes, Chair of Llais said:
"Establishing such a partnership between these national organisations recognises the linguistic and cultural diversity of Wales and its significance in shaping health and social care services. We were established to be an inclusive independent body that works in partnership to promote the rights and expectations of people who live in our communities throughout Wales and this partnership embodies this approach. I look forward to more developments such as this in coming months."
Sian Lewis, Director of Yr Urdd said:
"Yr Urdd is proud of the opportunity to ensure that the voices of young people in Wales are heard when refining health and social care. This is a great platform to make sure that there is an opportunity for young people to offer their opinion on various important topics." 
Tegwen Morris, National Director of Merched y Wawr noted: 
"Merched y Wawr places great importance on developing well-being opportunities. This collaboration will ensure that the voices of our members are heard and can influence relevant developments. We look forward to working with Llais to develop the work."
Gwenllian Lansdowne, Chief Executive, Mudiad Meithrin noted: 
"Ensuring opportunities to find out the opinions of individuals who are involved in the health and well-being of children's early years development is important to Mudiad Meithrin. That is why collaboration with Llais is important. We look forward to developing a partnership that will provide further opportunities of working together."
Welcoming the partnership, Mared Rand Jones, Chief Executive of Mudiad Ffermwyr Ifanc Cymru stated: 
"We are proud of the opportunity to work with Llais. Listening to the diverse voices of our members across Wales is important, especially when considering various health and care issues in our rural communities."
Want to know more? Check out www.llaiswales.org or follow us on social media. Let's make sure Welsh voices are heard and make health and care better for everyone!
First published
10 August 2023
Last updated
10 August 2023